It's been about six months since I've posted here. Bad form. I do have an excuse though if you're interested: I have been insanely busy. All the time. No seriously. My schedule is still jammers from here on, but I'm going to elbow in here with this little report on Cafe Frosch's party which I was heavily involved in. I made the above flyer, I was also asked to make a cake, take the photos and MC on the night. In comparison to my daily amount of tasks in general it actually didn't seem like a lot at the time... anyway. Normally I just work there three hours on Sunday talking my head off to Sumi-san the whole time.
A small introduction to Cafe Frosch. It was set-up by the Sadahisa sisters in an old machiya house in the northern Kyoto district of Nishijin. I actually wrote a rather detailed article about Frosch HERE. (This blog project was halted unfortunately so I haven't been able to talk about it as such but please do check out this article; I gave it socks.)
Next I decided we needed a cool image for the banner on the Facebook event page and got another Frosch regular with a good camera, a French student called Lili to take this frog picnic photo, making use of the substantial frog collection of the cafe. The little guy sitting on the tatami mat by himself - Sumi-san calls him the god of the cafe.
Finally on the night I had to take photos with a camera that I haven't touched since it came in to my hands. As such the results varied, but generally represented the night rather well I felt: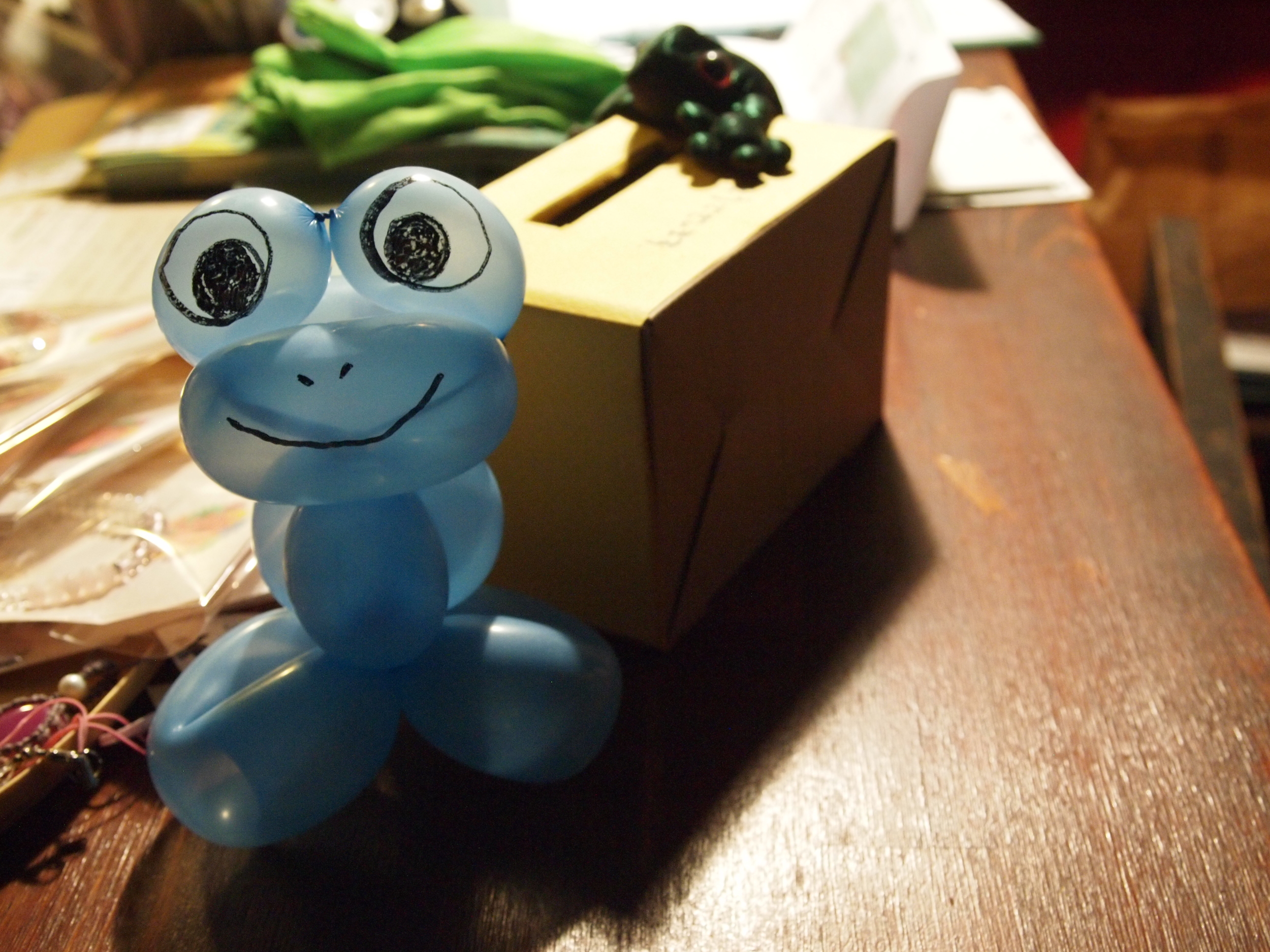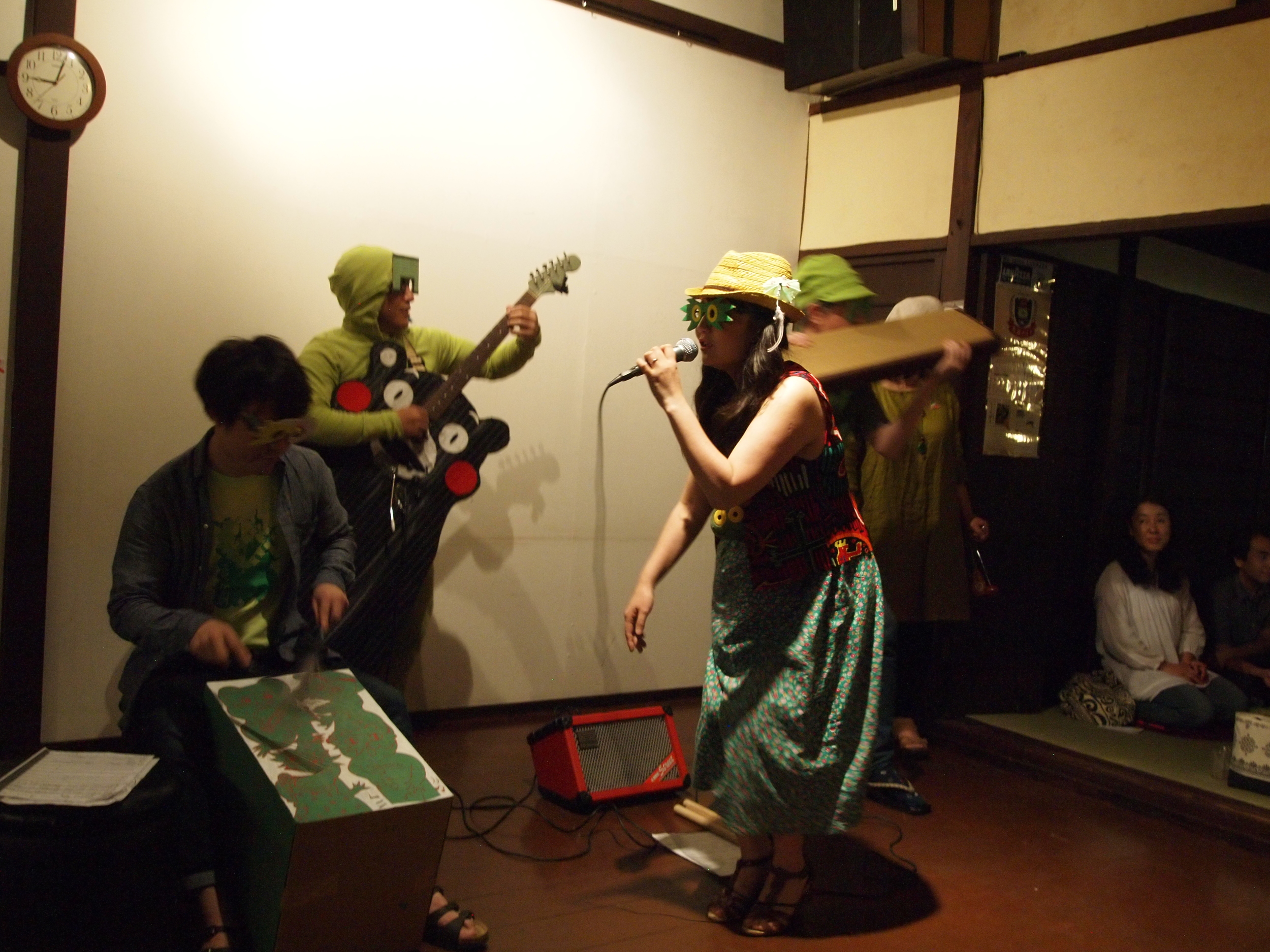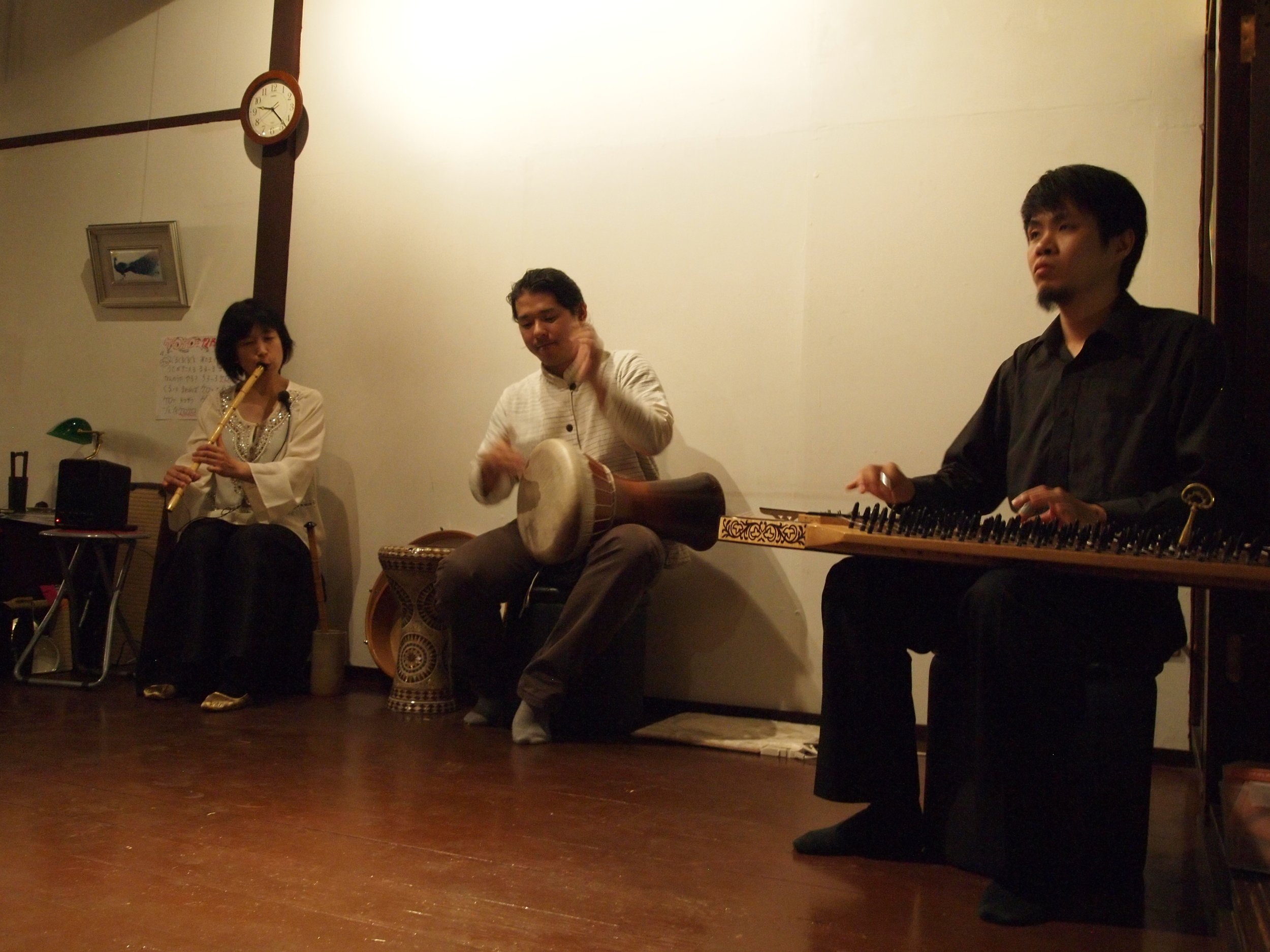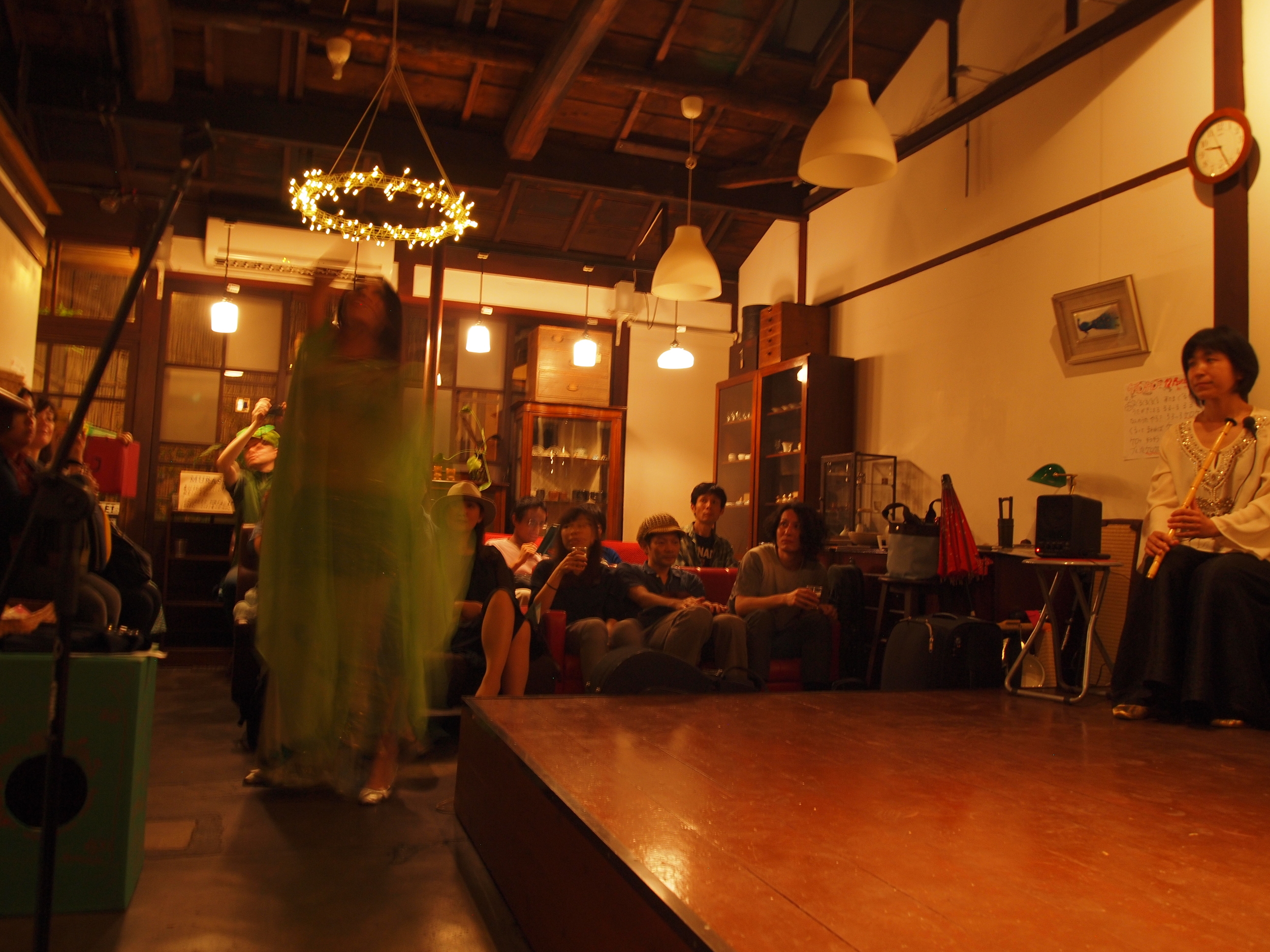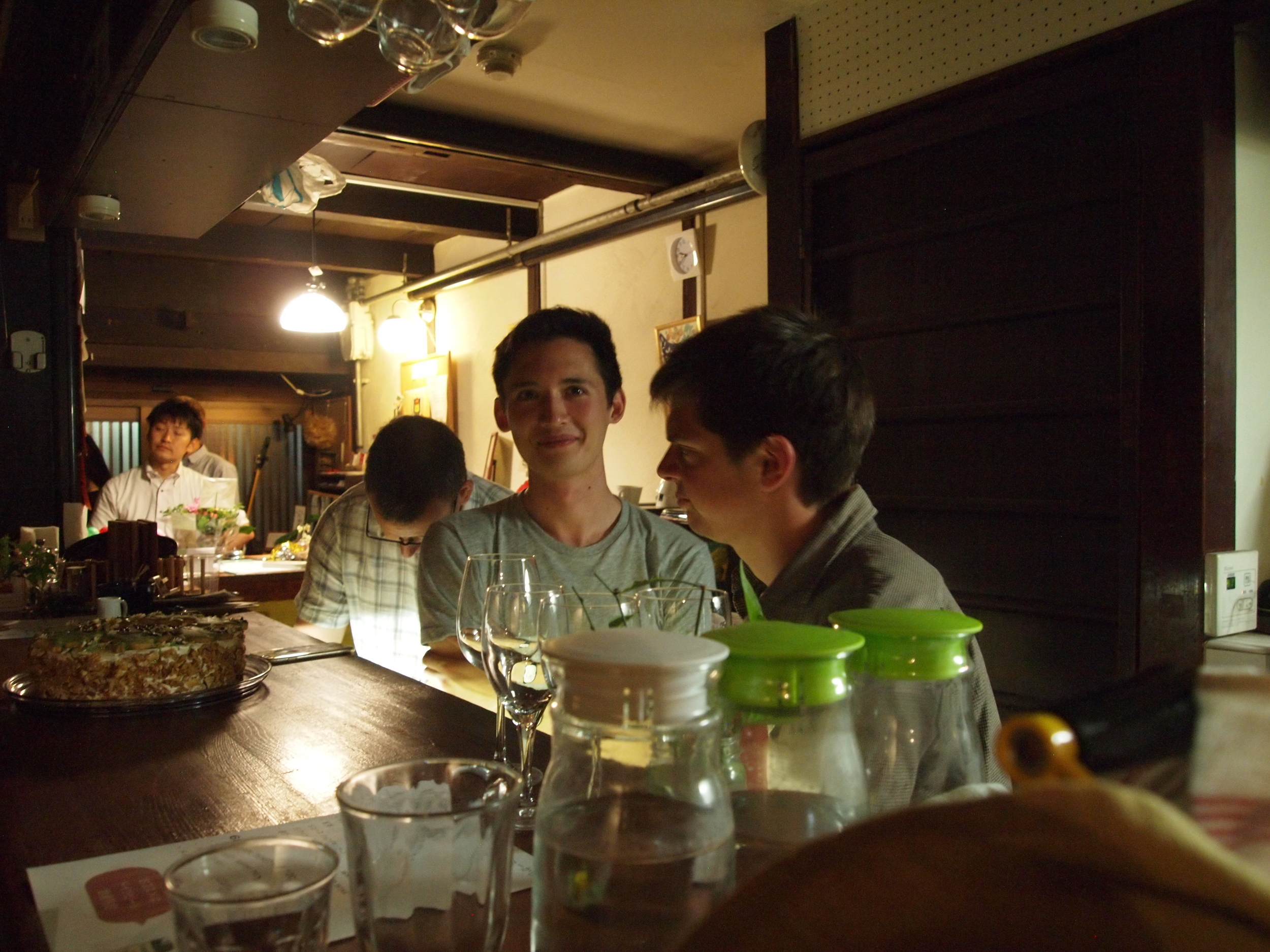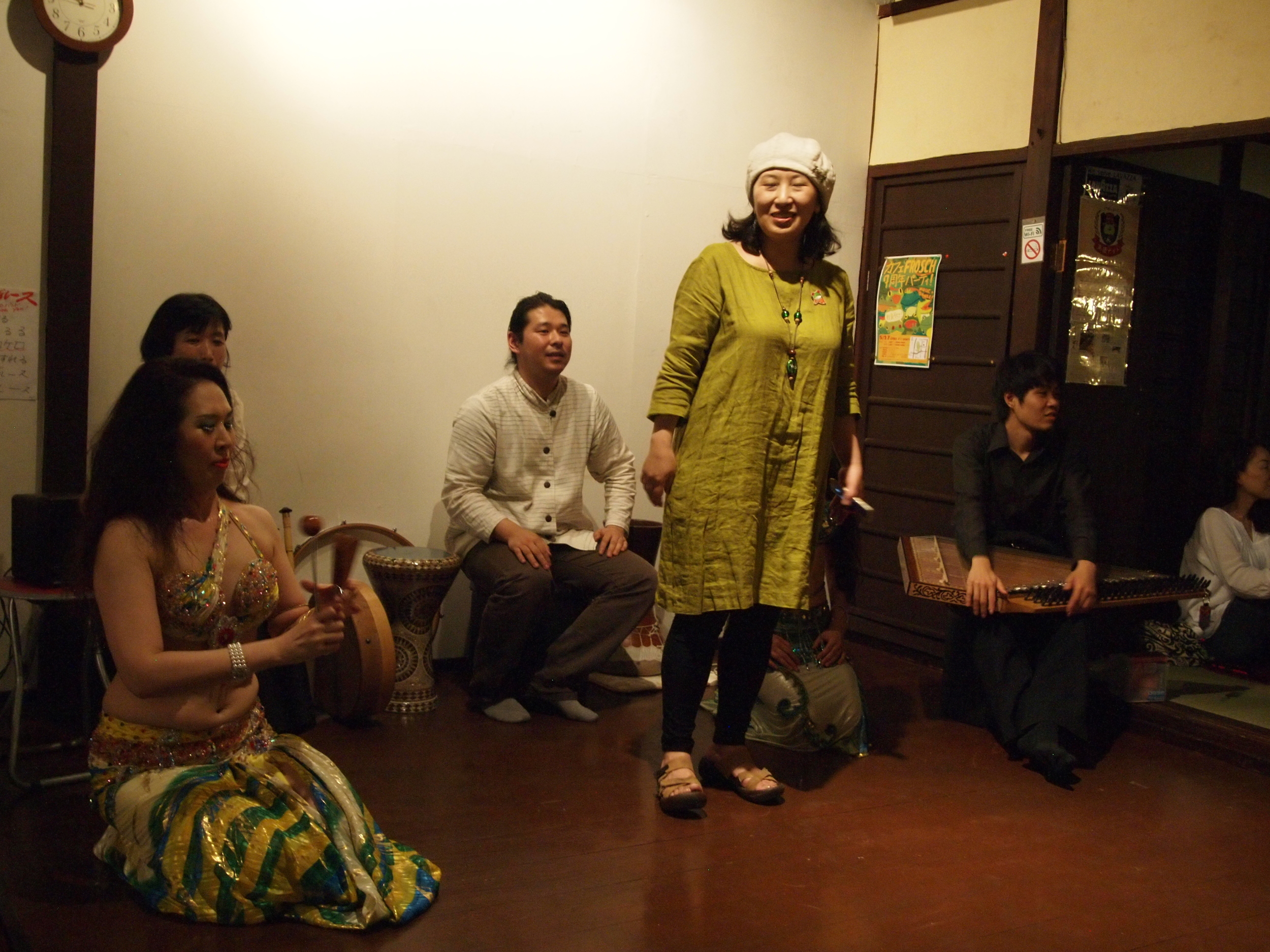 I will do my best to catch this blog up with other things I have done lately. Ahh where to start?